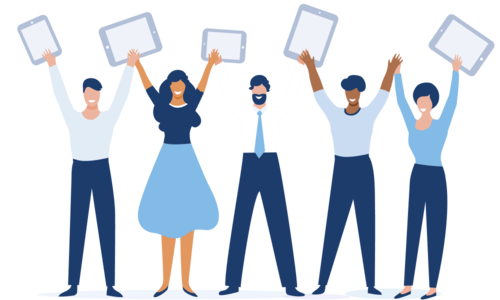 We can procure tablets for your entire team in
less than 2 weeks,
setting each one up with a SIM card, 4G LTE mobile data connection, all of the necessary software, and a handy carrying case.
We also offer optional secure transport cases for multiple tablets. Our support team will continuously track and maintain each device's compliance and OS compatibility, and keep a log of shipping and transportation for enhanced device management. For any hardware or maintenance needs, we're just a phone call away.